Tap Into
Metro FM

Cruise 2022
7 – 11 April, 2022, Sailing from Durban
A musical weekend and 5 star luxury travel experience
Days

Hours

Mintues

Seconds
BROUGHT TO YOU BY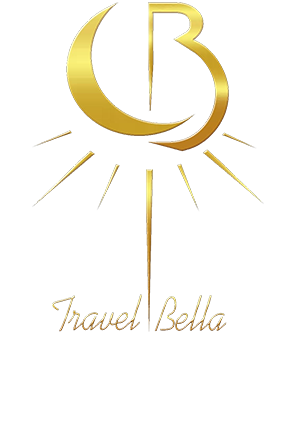 Travel Bella & METRO FM presents the first ever 'Tap into METRO FM Cruise' Join your favourite METRO FM personalities, SA artists and entertainers aboard the MSC Musica for 3 days of pure luxury and nonstop entertainment from 7 – 11 April 2022 sailing from Durban to the majestic Portuguese islands of the coast of Mozambique. The Festivities begin with a Pre party in Durban on the 7th of April before sailing on the 8th of April 2022. 
Get your tickets NOW and tap into the best weekend musical and 5 star luxury travel experience. Contact Travel Bella on 011 918 9081 / 081 727 7669 Whatsapp us on+27 81 727 7669 and +27 68 484 5877
 Visit tapinto.travelbella or email cruise@travelbella.co.za for more event details. Please note: all COVID-19 protocols and restrictions will be adhered to, including accommodation Mandatory COVID-19 testing will be conducted before boarding
Metro FM on Board Curated Entertainment
Portuguese Island , Mother of All Parties
Top Deck - Greg's Exclusive White
MSC Musica not only launched a new class of ecological cruise ship, she launched a new class of cruise - a spacious world of graceful lines and superlative choice, enriched by the creativity, fine natural materials and attention to detail that have always distinguished MSC Cruises.
Life aboard is beautiful from the moment you step on board; from the central foyer's three-tier waterfall to its see-through piano, floating suspended on a crystal floor above a pool of shimmering water. The 
designer venues on board
 are equally inspiring, whether you're dancing to a band in the dazzling Crystal Lounge, pausing in the stylish Havana Club cigar lounge, treating yourself to a wine tasting, gaming in the Sanremo Casino or sitting back to a superb live show in the stunning Teatro La Scala.
The 
delightfully varied cuisine
 on this beautiful ship excels - all freshly prepared in the traditional manner from prime ingredients. Indulge in succulent Italian gourmet specialities in Il Giardino, treat yourself to the Kaito Sushi Bar, or explore a luscious array of authentic Italian pizzas. 
Children and young adults
 enjoy the special treatment typical of MSC's Mediterranean way of life, with indoor and outdoor play amenities, a pool of their own and separate Kids and Teens Clubs for a vibrant social life on board.
Step aboard MSC Musica and experience a magical world of warmth and music that makes every minute of your cruise an unforgettable moment to savour.
R3000.00 non refundable deposit secures a cabin this is not per person but per cabin.
Full payment is required 75 days prior to departure that is 20 January 2022.
Passengers will be required to present a negative 72hr covid-19 test on arrival and another rapid test will be done by MSC on the day of the cruise to guarantee that all on board are tested and are negative. (your safety and peace of mind is our priority)
Inclusions
Pre party ticket 
All daily meals on Board
Access to All entertainment on Board
Accomodation on Board
Exclusions
 Airport & port transfers
Accomodation for the 7th
Alcoholic drinks on board ( Drinks Vouchers can be purchased through Travel Bella before boarding)
Flights / Transport to and From Durban
All the above exclusions can arranged through Travel Bella ( call 011 918 9081), WhatsApp 081 727 7669
MSC CRUISES NOW TO WELCOME ONLY VACCINATED GUESTS IN SOUTH AFRICA
• Cruise Line to extend vaccination requirement that exists in all other global markets

 

• All South African guests to take PCR COVID-19 test prior to embarkation

 

• Reinforced measures are part of MSC Cruises' industry-leading health and safety protocol designed to adapt to the evolution of the pandemic ashore to ensure the maximum level of protection

 

Johannesburg, South Africa, 29 December, 2021 – MSC Cruises South Africa today announced that all guests for its 2021/22 local cruise season must be fully vaccinated against COVID-19 in addition to the requirement to also take a PCR test before their scheduled embarkation date.

 

The measures have been put in place in light of the evolution of the pandemic ashore, including the new Omicron variant, and with the wellbeing of the cruise line's guests as its number one priority.

 

MSC Cruises previously announced on 20 October it planned to welcome guests on board its South African sailings who had been vaccinated against COVID-19 as well as unvaccinated but that this could be subject to change dependent on possible new health measures made by the South African government, as well as the evolution of the pandemic.

 

MSC Cruises aims to resume its South African sailings with the new health and safety measures on 9 January, 2022 with MSC Orchestra, a popular ship for South African holidaymakers.

 

Vaccination-only cruises are in place for all of MSC Cruises' winter voyages in Europe, North America, South America, the Caribbean and the Middle East.

 

Ross Volk, Managing Director, MSC Cruises South Africa, said, "Our health and safety protocol has led the way in the industry not just because we were the first major cruise line to resume international operations in summer 2020 but also because of its flexibility to adapt to the evolution of the pandemic ashore. "This approach has reassured our guests, our crew and the destinations we visit all around the world.

 

"South Africa is currently seeing an increase in infection rates ashore and to ensure the wellbeing of those on board our ship and at the communities we call, our preventative measures again demonstrates that health and safety is our number one priority."

 

Enhanced Health and Safety Requirement for MSC Orchestra Guests

 

All guests older than 2 years old are required to have a certificate of negative COVID-19 PCR test taken within 72 hours before embarkation